Vilnius

,

Pool Masters

• 27-28 October 2012
Olympic Online Baltic Pool League - Final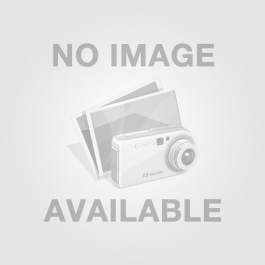 Men division
Women division
venue
Pool Masters
Vilnius, LIT
no information available
Baltic Pool League

Game

10-ball

Category

International

Type

Individual

Venue

Vilnius

,

Pool Masters


Stanevičiaus 23

Start

27 October 2012 09:00

Final

28 October 2012
Regulations for OOBPL 2012 final event
Organizers: Estonian Pool Federation and Lithuanian Pool Federation in association with Olympic-Online and Latvian Billiard Federation.
Venue:
Billiard club "Pool Masters", Stanevičiaus str. 23, Vilnius, Lithuania.
2012 October 27th
• 11:00 Opening Ceremony
• 11:30 Draw
• 12:00 Start of matches
2012 October 28th
• 10:00 Semi Finals
• 12:00 Finals
• 14:00 Award Ceremony
Discipline:
10-ball
Distance:
Women race to 8, semifinals and finals race to 10. Men race to 11, semifinals and finals race to 13.
Participants:
The best 16 ranked women and the best 32 ranked men frоm the four qualifying rounds (best three stages points are considered) are eligible to participate in the final event. We kindly ask all participants to confirm their participation until 2012.10.19.
Entry fee:
No participation fee
Total prize fund:
3600 Euros
Women division: Men division:
1st place 300 EUR; 1st place 1000 EUR
2nd place 150 EUR; 2nd place 600 EUR
3rd place 75 EUR; 3rd place 300 EUR 5th –8th place 100 EUR
9th–16th place 50 EUR
Accommodation:
All participants are advised to stay at the official hotel of the tournament which guarantees the best quality and price ratio: Park Inn Vilnius North, Ukmergės str. 363, Vilnius Lithuania. Price per single room per night is 36€, per double room per night - 45€. Please send reservations to kristina.krisiunaite@rezidorparkinn.com. Please keep in mind that the hotel cannot guarantee reservations made after the 24th of October.
Dress Code:
• A shirt with a collar (polo shirt) with short or long sleeves. It is not allowed to wear the shirt outside of the trousers.
• One colored trousers, preferably black. No jeans look alike.
• Trousers matching belt.
• Black shoes and socks.
• No sweaters are allowed except with head referees agreement.
• No headwear is allowed.
• Clothing must be neat and tidy.
Tournament regulations
:
• In women divisions 16 single elimination chаrt will be used. 4 best players by OOBPL ranking will be seeded and the rest of places will be decided by draw.
• In men's division 32 single elimination chаrt will be used. 8 best players by OOBPL ranking will be seeded and the rest of places will be decided by draw.
• Because of the shared ranking points in men's group there is a possibility for qualifying event for players sharing place 31-36. The qualifying event will start October 26th 18:00.
• Brake: Special "out of the box" rule applies. All matches alternative brake.
• All participants must confirm participation by sending announcement to local federations not later than
19th of October
. Each federation is responsible to inform the BPL organizers about the participants.
• The draw is made before the start of tournament on the
27th of October
and published within the same day on
www.ebc-billiard.com/en/events/baltic-leaque.html
• No smoking is allowed during a time-out.
• Time-out can be taken by the player on his own brake. In case the time-out is for some reason taken at the opponent's break then the opponent will be added one won rack, i.e. in case the score is 3:2 then the score will be 3:3.
• No exceptions are made unless with the agreement of the head referee
Tournament director:
Tomas Brikmanis
Head referee of the stage:
Gintaras Petrovas
The Olympic-Online Baltic Pool League 2012 was possible to be held thanks to our fantastic sponsors listed below:
Olympic-Online –
www.olympiconline.net
Strachan Super Pro -
www.wsptextiles.com/american-pool-cloths
Mezz Cues –
www.miki-mezz.com/world
Bilijardai –
www.bilijardai.lt
Kamui –
www.kamui.com
Baribal Poolclub –
www.baribal.ee
Biliardo Klubas ENTRY –
www.entry.lt
Champions Club –
www.ccl.lv
Reklamos agentura "Aveiras" –
www.aveiras.lt
Tieto -
www.tieto.lv
Inside Pool Magazine -
www.insidepoolmag.com
AZbiliards -
www.azbilliards.com
Ultimate Breakmaster –
www.ultimate-breakmaster.com
Participants list
| | | | | | |
| --- | --- | --- | --- | --- | --- |
| 1 | | Tallinn | | | 28 |
| 2 | | Kaunas | 1989 | | 23 |
| 3 | | Riga | 1980 | | 22 |
| 4 | | Riga | | | 11 |
| 5 | | Kaunas | 1971 | | 29 |
| 6 | | Kaunas | 1993 | | 18 |
| 7 | | Riga | | | 20 |
| 8 | | Tallinn | 1987 | | 14 |
| 9 | | Riga | 1980 | | 6 |
| 10 | | Kaunas | 1992 | | 32 |
| 11 | | Kaunas | 1980 | | 10 |
| 12 | | Tallinn | 1990 | | 1 |
| 13 | | Kaunas | 1980 | | 17 |
| 14 | | Tallinn | | | 3 |
| 15 | | Voru | 1987 | | 5 |
| 16 | | Jekabpils | | | 12 |
| 17 | | Kaunas | 1985 | | 1 |
| 18 | | Vilnius | 1983 | | 27 |
| 19 | | Kaunas | | | 8 |
| 20 | | Vilnius | 1997 | | 19 |
| 21 | | Vilnius | | | 7 |
| 22 | | Vilnius | 1997 | | 11 |
| 23 | | Tallinn | | | 5 |
| 24 | | Tartu | 1985 | | 3 |
| 25 | | Kaunas | | | 6 |
| 26 | | Tallinn | 1999 | | 4 |
| 27 | | Riga | 1989 | | 31 |
| 28 | | Vilnius | 1979 | | 4 |
| 29 | | Vilnius | 1993 | | 16 |
| 30 | | Vilnius | 1985 | | 25 |
| 31 | | Riga | 1985 | | 2 |
| 32 | | Jekabpils | | | 26 |
| 33 | | Tartu | 1986 | | 21 |
| 34 | | Tallinn | 1995 | | 24 |
| 35 | | Vilnius | | | 9 |
| 36 | | Šiauliai | 1983 | | 9 |
| 37 | | Tallinn | | | 10 |
| 38 | | Vilnius | 1979 | | 2 |
| 39 | | Riga | | | 13 |
| 40 | | Paide | 1980 | | 30 |
| 41 | | Riga | 1978 | | 15 |
| 42 | | Ķekava | 1976 | | 8 |
| 43 | | Vilnius | | | 12 |
| 44 | | Vilnius | 1975 | | 7 |
| 45 | | Šiauliai | | | 13 |
Final

13
7
5
10

Semifinal

13
11
13
6
7
10
5
10
7
4
7
4

Quaterfinal

7
11
11
4
11
5
11
4
2
8
4
8
8
1
8
2

1/8 finals

6
11
11
4
5
11
11
0
5
11
11
4
10
11
11
5

Прошедшие квалификацию

First round

1
11
3
11
10
11
11
1
8
11
11
10
10
11
11
9
11
7
4
11
4
8
11
1
1
8
11
6
0
8
11
9
11
10
1
8
4
8
11
4
11
6
Final Standing
Place 1

Tallinn
1990
89.00%
23.0
Riga
1985
88.67%
23.0

Place 2

Tartu
1985
72.67%
19.0
Vilnius
71.33%
19.0

Place 3-4

Vilnius
1979
70.33%
16.0
Voru
1987
69.33%
16.0
Kaunas
64.00%
16.0
Kaunas
1985
50.67%
16.0

Place 5-8

Vilnius
1975
65.33%
14.0
Kaunas
1971
62.00%
14.0
Riga
1980
61.33%
14.0
Šiauliai
1983
59.00%
14.0
Vilnius
1979
50.67%
14.0
Kaunas
1980
48.33%
14.0
Kaunas
48.33%
14.0
Tallinn
11.00%
14.0

Place 9-13

Vilnius
11.00%
13.0
Vilnius
11.00%
13.0
Riga
3.67%
13.0
Tallinn
3.67%
13.0
Šiauliai
0.00%
13.0

Place 9-16

Tartu
1986
51.67%
13.0
Kaunas
1993
51.33%
13.0
Riga
50.33%
13.0
Kaunas
1980
50.33%
13.0
Vilnius
1985
50.33%
13.0
Vilnius
1997
47.67%
13.0
Tallinn
47.00%
13.0
Tallinn
1987
44.67%
13.0

Place 17-32

Kaunas
1989
15.67%
12.0
Riga
1980
15.67%
12.0
Vilnius
1997
15.67%
12.0
Tallinn
1995
15.67%
12.0
Paide
1980
15.00%
12.0
Ķekava
1976
15.00%
12.0
Vilnius
1983
14.00%
12.0
Tallinn
1999
12.67%
12.0
Tallinn
11.67%
12.0
Kaunas
1992
11.67%
12.0
Vilnius
1993
8.67%
12.0
Riga
8.67%
12.0
Riga
1978
7.00%
12.0
Jekabpils
2.67%
12.0
Riga
1989
2.67%
12.0
Jekabpils
2.67%
12.0