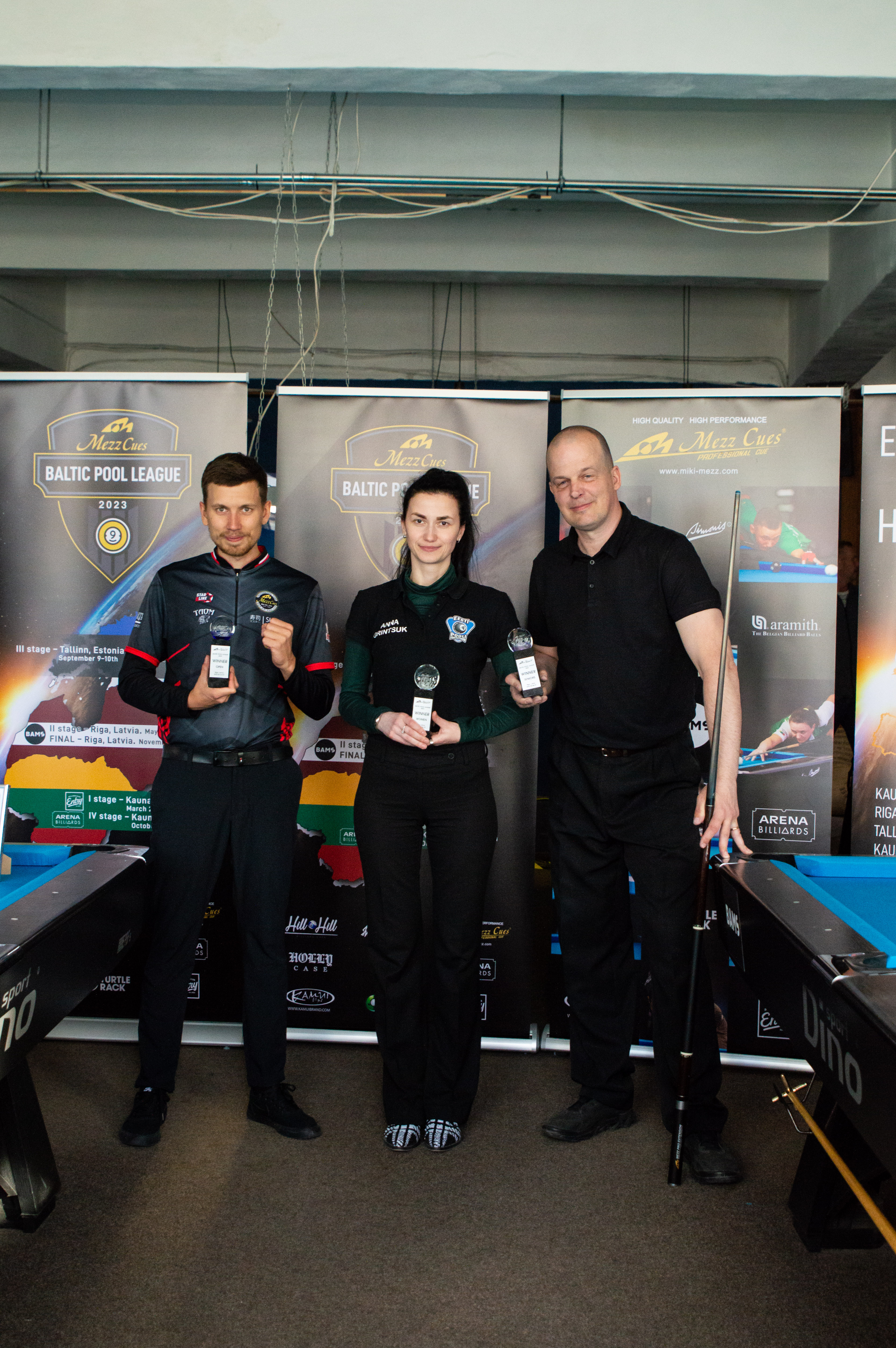 The second stage of Mezz Cues Baltic Pool League 2023 was held in freshly renovated Bams Pool House in Riga, Latvia. After two days of hard work the winners were Pijus Labutis (Lithuania) in men's division, Anna Grintśuk (EST) in women's division and Tauno Markovskis (EST) in oldboy's division.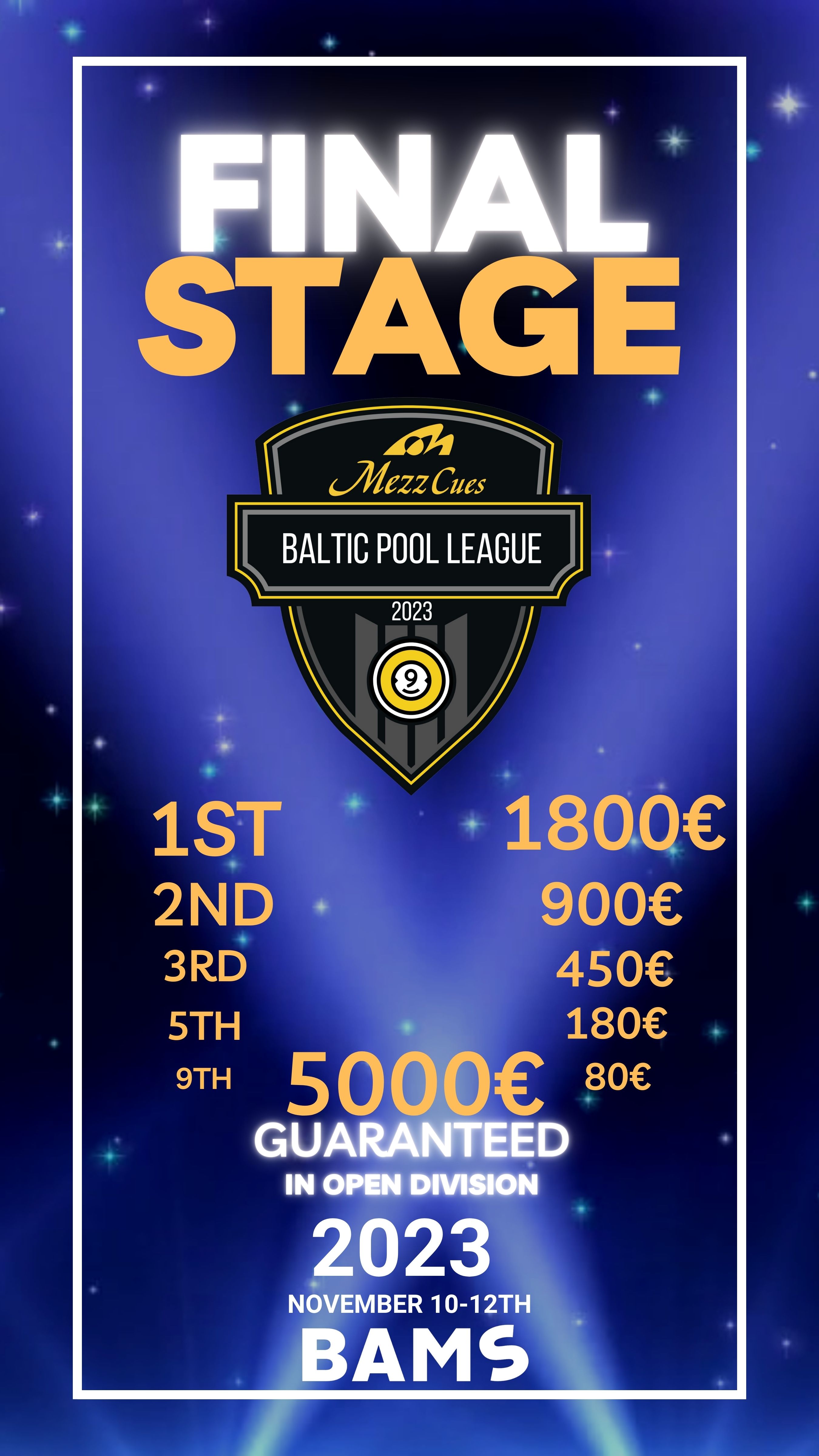 While the registration for Riga is underway, let me present another event in Riga on 10-12th of November. This event will be the Final Stage of Mezz Cues Baltic Pool League 2023 and it will have 5000 Eur guaranteed in Open Division.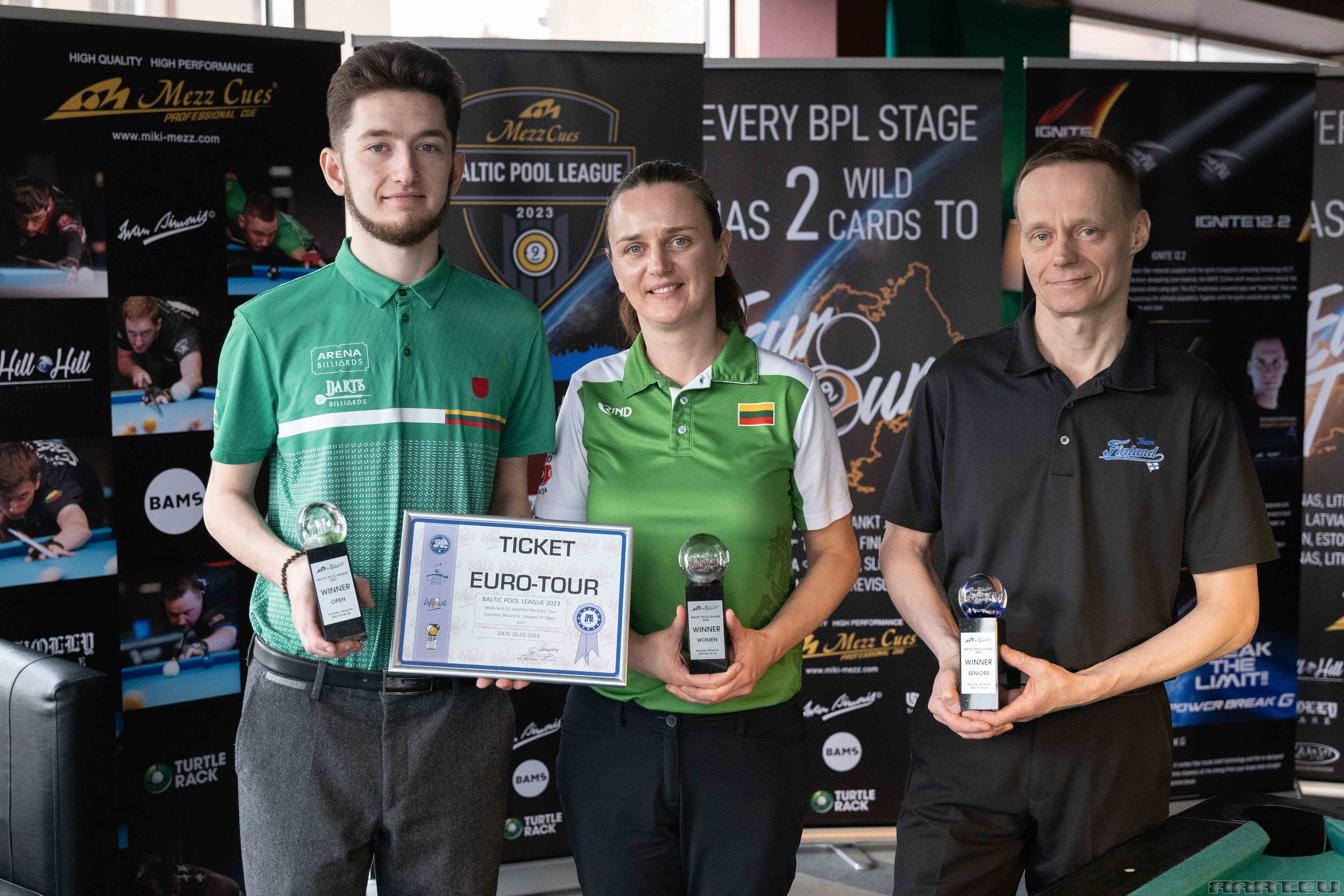 On 24-26th of March, 2023 1st stage of Mezz Cues Baltic Pool League took place in Kaunas, Lithuania. 
84 participants in Open division, 25 in Seniors and 9 women competed to win titles in respective groups. 1st stage was round robin system in use where players needed to qualify for a second stage - single knock out. After all day of qualifying rounds, best 45 men, 13 seniors and 4 women were continuing to fight in a single knock out.