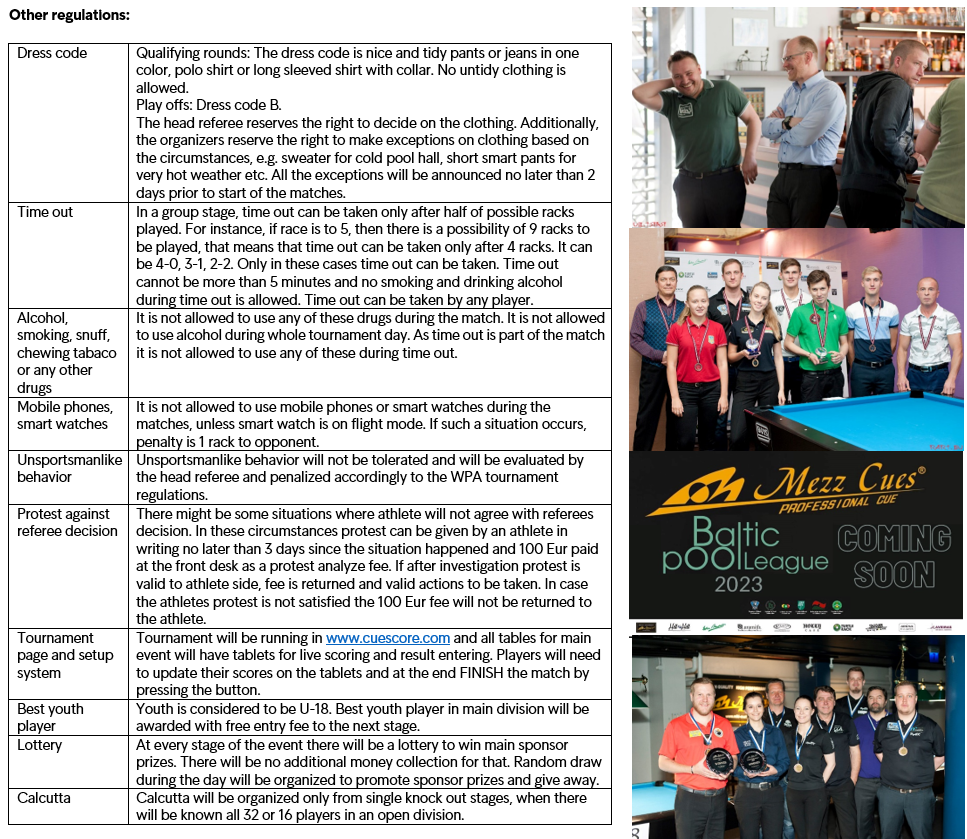 While the 2022 is gone now and some big changes happened throughout the past year, we are excited to welcome you in a new year and tell you a little bit what to expect. Since the owner of BPL organization has changed there will be some new features added not only to tournament system itself, but also it`s quality. 
Tablets to all tables for live scoring;
Aramith Blacks;
Round robin in open division;
Higher entry fees - guaranteed prize funds;
Side events;
Live streaming;
Calcuta;
Lottery;
Free dress code on Saturday;
and many more...
What we want from you?
The year will be full of change and there might be a lot of things different, so not everything can be good or liked or successful from the first time. We will experiment a lot and we want to hear from you a lot. Catch one of us in a tournament and tell us what u think, what is good or bad and hopefully we will create something very nice for all of us.
For more information please visit our Facebook page @balticpooleague
Whishing you all the best, succesfull and happy new year!!!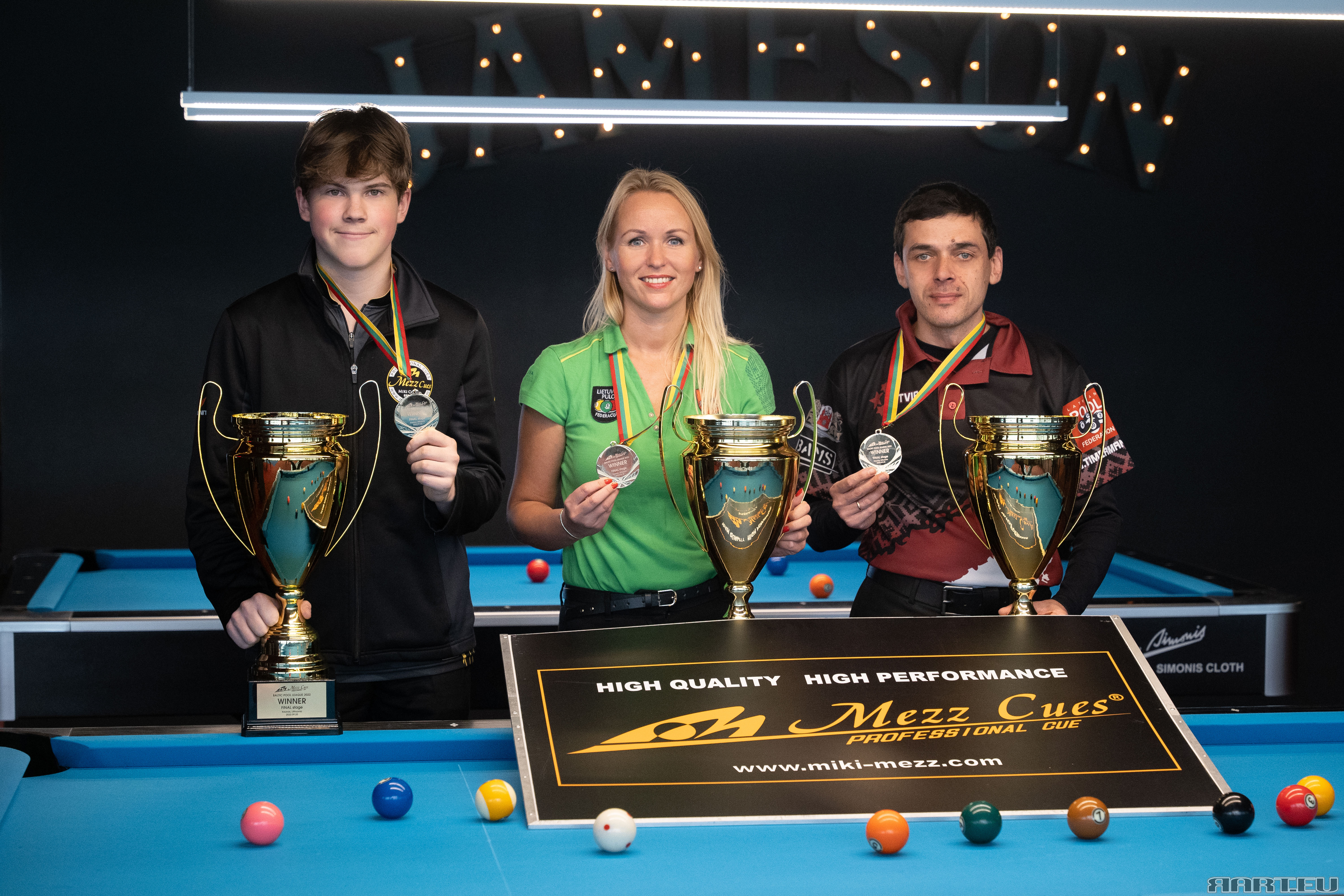 The grand finale of the Mezz Cues Baltic Pool League 2022 was held in Arena Billiards. The autumnal Kaunas is always nice and so was the ending of the season. Karl Gnadeberg (EST) won the men's event, Agne Jarushauskaite (LIT) women's event and Guntars Timmermannis (LAT) was victorious in the Oldboys division.