MEZZ CUES BALTIC POOL LEAGUE 2019 BEGINS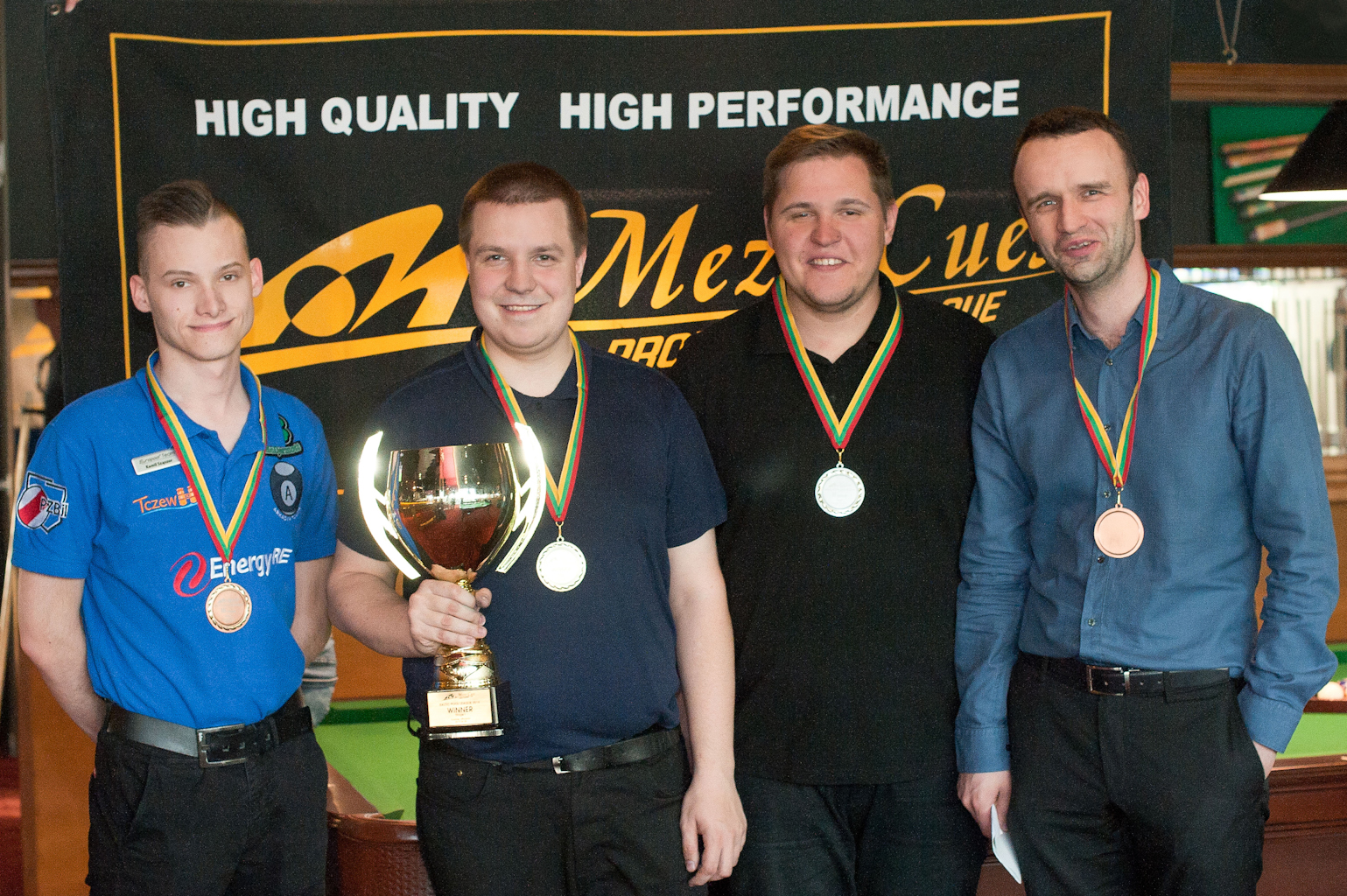 Another season of Mezz Cues Baltic Pool League has started this weekend. The first event was held in Kaunas, Lithuania in a beautiful Arena Billiards. As always the organisers of the event do their best to promote pool and therefore this year the league started with a separate event for the U15 boys and girls. The winners of the first event were in men's division Vladislav Tsirikov (BLR), women's division Olga Mitrofanova (Russia), oldboy's division Janne Lehiö (FIN) and in U15 Nikita Poluyan (BLR).
The superb Tsirikov

In the first final of the season Tsirikov made sure that everyone knows that he is a strong candidate for the overall win. In the final he went up against Vilius Varanka (LIT) and he left no chance for the Lithuanian as he secured 8:1 win. The bronze medallists were Stanislav Saiov (EST) and Kamil Szaszor (POL) who both lost their semi-finals 8:6. Time will show whether Tsirikov will continue the success of the first stage as he did not lose a match on his way to the final and bagged some nice wins, including knocking out last year grand final winner Mark Mägi.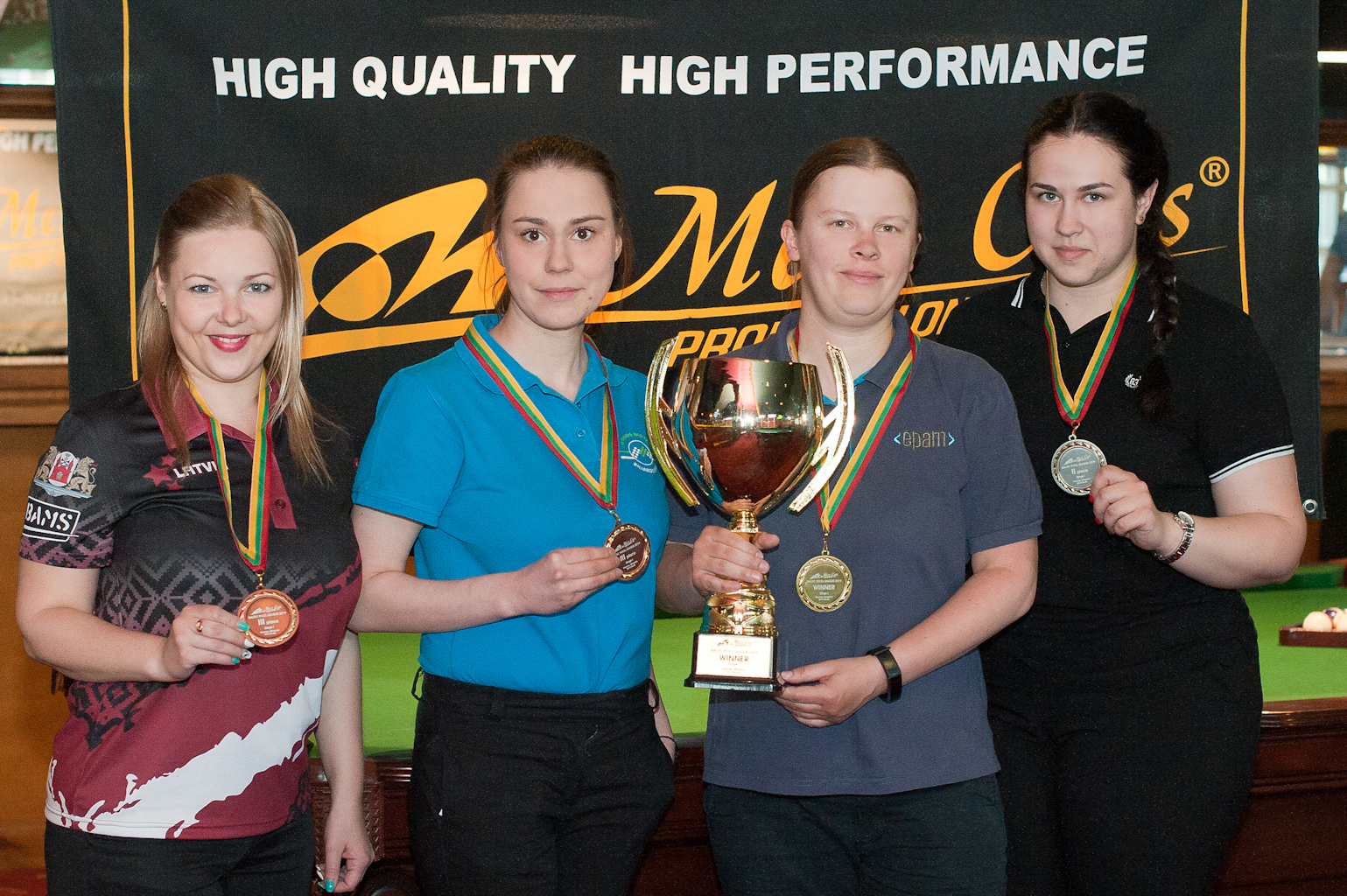 Mitrofanova, new name in women's division
With Margaret Fefilova shining on world stage, Kateryna Polovinchuk and Yana Shut following her as well it is always interesting to see who the next superior strength in women's division will be. Based on the first stage Olga Mitrofanova may just be the one by winning her first gold medal in a quite comfortable way. Namely she was in trouble only in the first stage when she had a hill-hill win over Gintare Gelzhine (LIT) and after that it was smooth sailing for her. In her semi-final she crushed Linda Guke (LAT) 7:1 and in the final Anastasiya Kosareva 7:4. Another bronze medallist was Diana Trasevic (LIT).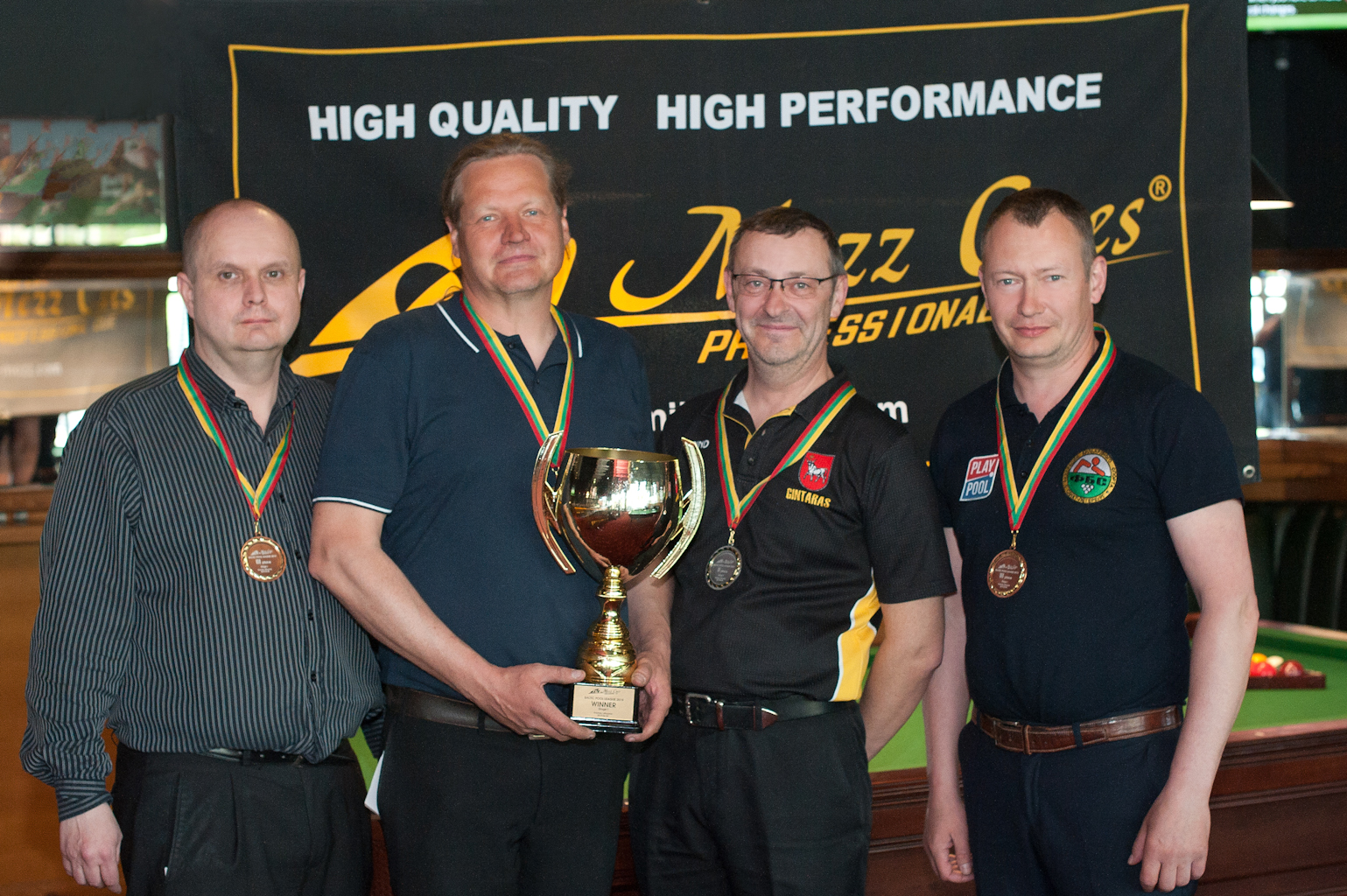 Thriller in Oldboys

On the contrary to men's and women's finals the oldboy's final offered a good thriller when Janne Lehiö (FIN) and Gintaras Sulźickas (LIT) had to battle it out in a hill-hill match. It was Lehiö who showed some good shooting when he snatched the title regardless of the good home crowd backing for Sulźickas. Both of the players were worth of their places in the final as Lehiö won his semi-final against fellow Finn Petteri Karapuu 7:2 and Sulźickas against Leonid Zhavartcov 7:4.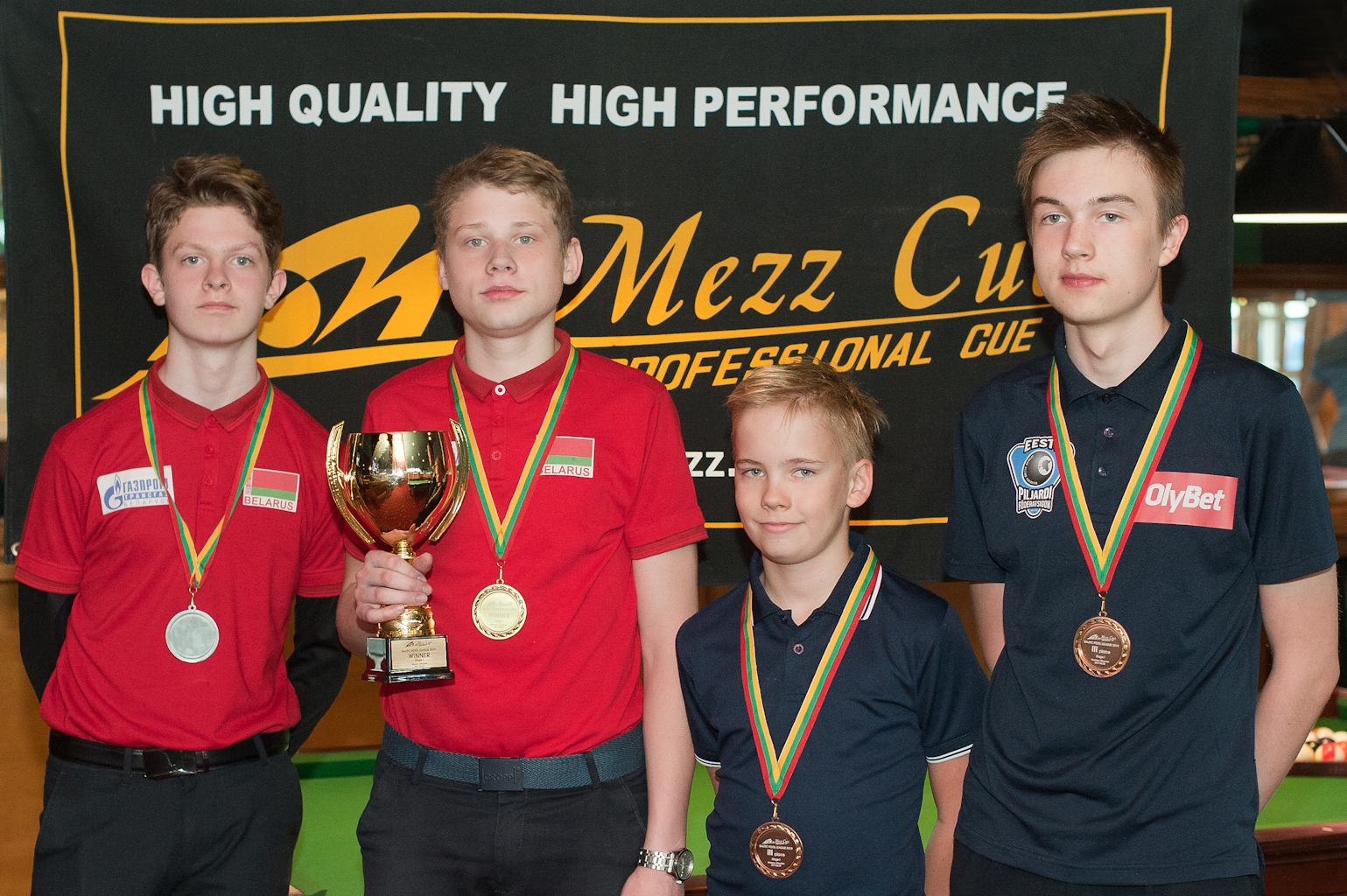 First ever U15 stage

It was never in doubt that Mezz Cues Baltic Pool League will have a youth division as well and finally as from this year the U15 division has started and the organisers and spectators were not disappointed as there were many good matches on the table. The first winner of the U15 stage is Nikita Poluyan who had to overcome some battling in a 4:2 win over Andrei Adziarykha (BLR). The bronze medallists were both from Estonia, Illimar Ventsel and Sander Kont.
Organisers very satisfied with the start of the season
The organisers of the MCBPL were very content for another successful start to the season. "We are extremely happy that we are able to take the development of pool to another level in our region and this time by introducing the U15 league. It was never a doubt for us that the U15 league will be a part of our event, but it was only now that we see that we are ready for that. It is our pleasure to give back something to the sport and this time by giving the opportunity to our future is a very important and responsible step for us and for the whole pool community," commented the organisers Tomas Brikmanis and Juri Talu the 2019 season. They continued "We want to praise the owners of the pool halls and all our sponsors, especially Mezz Cues as the main sponsor, for the continuing support providing us and the athletes even better playing conditions than the past years. We are very happy for our cooperation and are looking forward for many successive years together ".
Perfect way to begin another season
The inaugural event of the 2019 season with 115 participants from Belarus, Estonia, Finland, Latvia, Lithuania, Poland and Russia. is a great start for the new season. The organisers thank all the athletes, volunteers, fans and all other people and companies that were part of another enjoyable event. Big gratitude goes out to all the sponsors – Mezz Cues, Aramith, Iwan Simonis, Kamui, Aveiras, Turtle Rack Sheet, Arena Billiards, Bams Pool House, PLAYPOOL, Hill-Hill.
For further information please visit our web page www.balticpoolleague.eu and Facebook www.facebook.com/balticpoolleague.